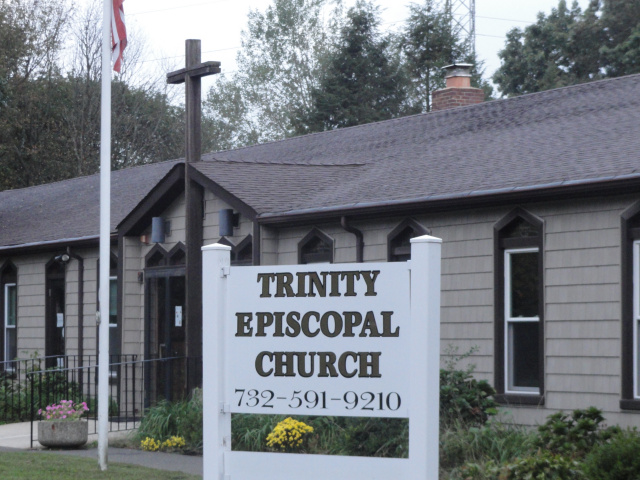 Sunday Service Schedule
8 AM -- Holy Eucharist (Said)
10 AM -- Holy Eucharist (Sung)
The Rev. Maria B. Sanzo - Rector
Visit us any Sunday. We're easy to find!
Can't visit us in person? Visit us on Facebook
---
We celebrate Trinity Sunday by showing the world that we are united to one another and to God through our service and work in the world. Jesus reminds us that in all we do, he is with us, even to the end of the age. How can we go wrong?

Maria+

We hope you'll join us in church on Sunday. Holy Communion is open to all who wish to receive -- all are welcome at Christ's feast. Join us for light refreshments and conversation after the service. For more information, click here for our Visitor's Guide

---

Announcements

Make sure you check out our Calendar of Events page for
everything taking place at Trinity!

Heard about Heavenly Ham Wednesdays? Trinity has volunteered to spend an additional day per month assist St. Mark's in Keansburg, NJ. Contact the office for the schedule. Can't make a Wednesday? We'll need donated canned hams to donate to St. Mark's.

The New Schedule for All Those Who Serve is now on the Trinity Ministries page.

Materials for Lay Readers are now available on the Trinity Ministries page.
---
Michael Gow, Warden
Rosemary Atterbury, Warden
Ellen Pedersen, Parish Administrator

Trinity Episcopal Church, 18 Ryers Lane, Matawan, NJ 07747 / 732-591-9210